Video Cyborg vs. SaveTheVideo.com: Choose the Better Video Downloading Experience
27.9.2023 - CATEGORY: VIDEO CYBORG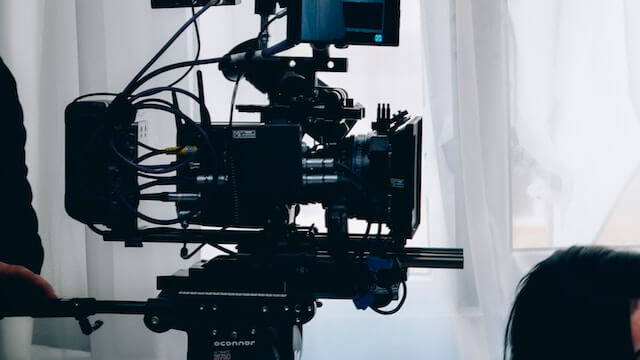 In the world of online video downloaders, convenience, speed, and security are paramount. With numerous options available, it's essential to choose the right tool that meets your needs. In this comparison, we'll explore why Video Cyborg stands out as the superior choice when compared to SaveTheVideo.com.
Versatility in Supported Websites
Video Cyborg: One of the standout features of Video Cyborg is its extensive support for a wide range of websites. Whether you're looking to download videos from popular streaming platforms, educational sites, or social media networks, Video Cyborg has got you covered.
SaveTheVideo.com: While SaveTheVideo.com may work well with some websites, it lacks the comprehensive coverage that Video Cyborg offers. If you frequently visit various online platforms, Video Cyborg's versatility makes it the preferred choice.
Ad-Free and Privacy-Focused Experience
Video Cyborg: We understand the importance of a seamless and uninterrupted experience. Video Cyborg provides an ad-free environment, ensuring that your focus remains on downloading videos without any distractions. Additionally, your privacy is paramount, and Video Cyborg neither tracks nor shares your information with third parties.
SaveTheVideo.com: Many users find the presence of ads on SaveTheVideo.com to be disruptive. Furthermore, concerns about data privacy may arise due to the lack of a clear privacy policy.
Faster Downloads
Video Cyborg: Speed matters when it comes to downloading videos. Video Cyborg is designed to deliver faster download speeds, allowing you to save videos quickly and efficiently.
SaveTheVideo.com: Some users have reported slower download speeds when using SaveTheVideo.com, which can be frustrating, especially for larger video files.
Highest Resolution Video Downloads
Video Cyborg: For those who value video quality, Video Cyborg ensures that you can download videos in their highest available resolution. Whether you're watching on a high-definition screen or looking for the best quality for editing purposes, Video Cyborg provides the solution.
SaveTheVideo.com: The maximum video resolution available on SaveTheVideo.com may be limited compared to Video Cyborg, which can be a drawback for users seeking top-notch video quality.
No Video Duration Limit
Video Cyborg: Some video downloaders impose limits on the duration of videos you can download. With Video Cyborg, you can download videos of any length, making it perfect for longer content such as documentaries or webinars.
SaveTheVideo.com: SaveTheVideo.com may have restrictions on video duration, limiting your ability to download lengthy videos.
Simplified Copy and Paste Functionality
Video Cyborg: The process of downloading videos with Video Cyborg is as straightforward as it gets. Just copy and paste the URL of the video you want to download, and let the tool handle the rest.
SaveTheVideo.com: While SaveTheVideo.com offers video downloading, the process may not be as intuitive or user-friendly as Video Cyborg's simple copy-and-paste method.
In conclusion, when it comes to downloading videos online, Video Cyborg offers a superior experience compared to SaveTheVideo.com. Its versatility, speed, commitment to user privacy, support for high-resolution videos, and absence of video duration limits make it the ultimate choice for anyone looking to download videos hassle-free. Say goodbye to interruptions and limitations – choose Video Cyborg for your video downloading needs.
Wall E
Appscyborg Creator
Wall E writes about all things related to appscyborg. As the founder and creator, Wall E bring unique insight on how to use appscyborg.