Transforming Online Videos to MP3 with MP3Cyborg: Fast, Ad-Free, and Privacy-Centric
19.9.2023 - CATEGORY: IMAGECYBORG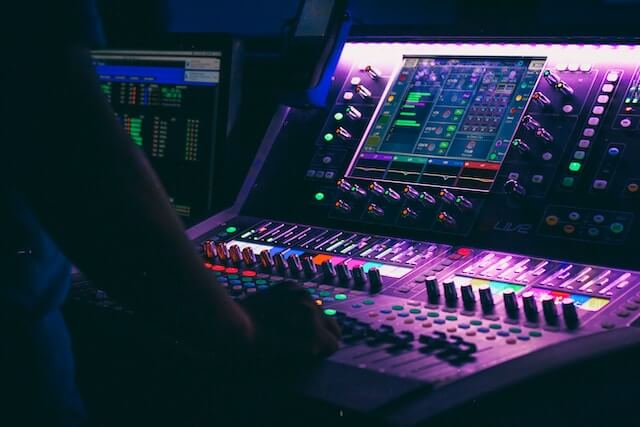 In today's digital era, online videos have become an integral part of our lives, from educational content to entertainment and everything in between. Sometimes, you may come across a video with a fantastic soundtrack or an informative audio segment that you'd love to have in MP3 format. That's where MP3Cyborg, a remarkable video to MP3 converter, steps in, offering a fast, ad-free, and privacy-centric solution.
Fast Conversion Speed:
One of the standout features of MP3Cyborg is its impressive conversion speed. Unlike some online converters that make you wait for ages, MP3Cyborg gets the job done swiftly. Whether it's a short clip or a lengthy podcast, you can count on MP3Cyborg to deliver your MP3 file promptly, saving you valuable time.
Ad-Free Experience:
Ads can be a significant nuisance when using online tools, often disrupting your workflow and impeding your experience. With MP3Cyborg, you can bid farewell to those intrusive advertisements. It offers an ad-free environment, ensuring a smooth and uninterrupted conversion process. Say goodbye to pop-ups, banners, and distractions!
Privacy and Security:
Privacy is a paramount concern when dealing with online tools. Unlike some converters that engage in third-party tracking and data sharing, MP3Cyborg takes privacy seriously. Your personal information remains confidential, and there's no sharing with external entities. You can convert your videos to MP3 with peace of mind, knowing your data is secure.
Versatile Platform Compatibility:
MP3Cyborg isn't limited to a single platform. It supports a multitude of online video platforms, making it highly versatile. Whether you want to convert videos from popular sources MP3Cyborg can handle it all. This flexibility ensures that you're not restricted in your choice of content.
Easy-to-Use Interface:
Navigating MP3Cyborg is a breeze, even if you're not a tech-savvy user. Its user-friendly interface makes video-to-MP3 conversion accessible to everyone. Just paste the video URL, hit the convert button, and let MP3Cyborg work its magic.
How to Use MP3Cyborg:
Copy the Video URL: Visit your chosen video platform, copy the URL of the video you want to convert.
Visit MP3Cyborg: Go to MP3Cyborg's website at MP3 cyborg
Paste and Convert: Paste the video URL into the provided field, then click the "Convert" button.
Download MP3: Once the conversion is complete, you'll be presented with a download link for your MP3 file. Simply click to download and enjoy your audio content.
In conclusion, MP3Cyborg is the go-to solution for transforming online videos into MP3 format. Its impressive speed, ad-free experience, commitment to privacy, and support for various online video platforms set it apart from the rest. With MP3Cyborg, you can easily extract audio from your favorite videos without the hassle of ads and data tracking. Give it a try and unlock the world of audio possibilities today!
Wall E
Appscyborg Creator
Wall E writes about all things related to appscyborg. As the founder and creator, Wall E bring unique insight on how to use appscyborg.