Simplify Webpage to PDF Conversion with PDF Cyborg
3.10.2023 - CATEGORY: PDF CYBORG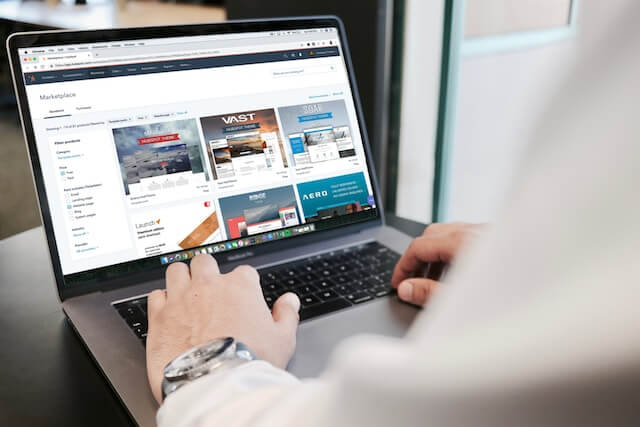 In today's digital age, the need to convert web content into a more accessible and shareable format is ever-increasing. Whether you want to save an entire webpage for offline reading, share a neatly formatted article with a colleague, or archive important online information, PDF Cyborg has got you covered. Our efficient and user-friendly web app allows you to effortlessly convert any webpage into a PDF document with just a few clicks.
Why Convert Webpages to PDF?
The advantages of converting webpages to PDFs are numerous:
Preserve Layout: Capture the entire webpage, including text, images, and formatting, exactly as it appears online. No more worrying about broken links or missing content.
Offline Access: Save web articles, research materials, or tutorials as PDFs to access them later without an internet connection.
Share and Collaborate: Easily share web content with colleagues, classmates, or friends in a universally readable format. Collaborate on projects more effectively.
Archive Information: Create a personal digital library by archiving webpages of interest, ensuring you never lose access to valuable information.
Effortless Conversion Process
PDF Cyborg is designed to make the webpage-to-PDF conversion process as simple as possible. Here's how it works:
Enter Webpage URL: Start by copying the URL of the webpage you want to convert. Simply open your web browser, visit the page, and copy the URL from the address bar..
Paste and Convert: Paste the copied URL into PDF Cyborg 's input field. Our app will immediately process the URL and generate a high-quality PDF file that mirrors the webpage's content and layout.
Download Your PDF: Once the conversion is complete, you'll be provided with a download link. Click the link to save the PDF to your device.
Choosing PDF Cyborg for your webpage-to-PDF conversions comes with several advantages:
User-Friendly: Our web app is designed with simplicity in mind. You don't need technical expertise to use it effectively.
High-Quality Output: Enjoy PDFs that faithfully replicate the original webpage, ensuring a pleasant reading experience.
Accessibility: PDFs are easily viewable on various devices, making them a versatile choice for sharing and archiving web content.
Experience Seamless Conversion Today
Unlock the power of PDF Cyborg to simplify your webpage-to-PDF conversions. Whether you're a student, professional, researcher, or simply someone who values organized and accessible web content, our web app is here to streamline your workflow.
Experience the convenience of PDF Cyborg today and take control of your web content in a format that suits your needs.
Wall E
Appscyborg Creator
Wall E writes about all things related to appscyborg. As the founder and creator, Wall E bring unique insight on how to use appscyborg.