Elevate Your Photos to Artistic Masterpieces with Painting Cyborg
26.9.2023 - CATEGORY: PAINTING CYBORG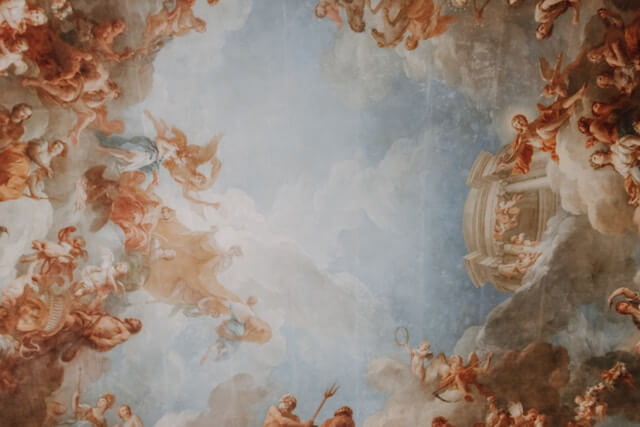 In the age of digital photography, we all have a treasure trove of photos stored on our devices. But what if you could turn those ordinary photos into breathtaking works of art? With Painting Cyborg, that artistic transformation is now at your fingertips.
Effortless Artistic Transformation:
Painting Cyborg is an innovative web app that takes your ordinary photos and transforms them into stunning works of art with just a few clicks. Whether it's a family portrait, a beautiful landscape, or a candid snapshot, our advanced algorithms apply realistic painting effects that elevate your photos to the level of masterpieces.
Simple Steps to Artistry:
Using Painting Cyborg is as easy as 1-2-3:
Visit the Painting Cyborg website at PAINTING CYBORG
Upload your photo.
Let our advanced algorithms work their magic.
Variety of Painting Styles:
We understand that art comes in various forms, and personal preferences differ. That's why Painting Cyborg offers a wide range of painting styles to choose from. Whether you prefer the impressionist charm of Van Gogh or the vivid realism of oil paintings, you can customize the style to suit your artistic vision.
Unleash Your Creativity:
One of the highlights of Painting Cyborg is the level of customization it offers. You can fine-tune the level of detail and brushstrokes to achieve the precise artistic effect you desire. This level of control empowers you to create truly unique and personalized artistic interpretations of your photos.
Share Your Artistic Creations:
Once your photo has been transformed into a stunning work of art, it's yours to download and share with the world. Whether you want to showcase your creativity on social media, print your artwork, or simply enjoy it as a digital masterpiece, Painting Cyborg makes it easy.
In conclusion, Painting Cyborg offers a unique and accessible way to turn your ordinary photos into extraordinary works of art. Whether you're a budding artist, a photography enthusiast, or someone looking to add a touch of creativity to their digital memories, our web app empowers you to unleash your inner artist and create beautiful paintings with ease. Try Painting Cyborg today and watch your photos transform into artistic masterpieces that will leave everyone in awe.
Wall E
Appscyborg Creator
Wall E writes about all things related to appscyborg. As the founder and creator, Wall E bring unique insight on how to use appscyborg.