Seamlessly Convert Instagram Posts to Images with Insta Cyborg
3.10.2023 - CATEGORY: INSTA CYBORG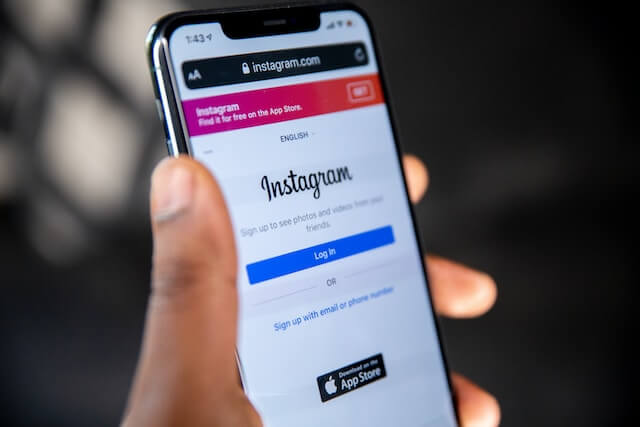 Instagram is a treasure trove of visually captivating content, from breathtaking landscapes to mouthwatering cuisine and inspirational quotes. However, sharing these posts outside of the platform or saving them for later use can be a bit tricky. That's where Insta Cyborg comes to the rescue. Our user-friendly web app allows you to instantly convert Instagram posts to high-quality images, simplifying the process of sharing and saving your favorite content.
The Power of Visual Sharing
Why convert Instagram posts to images, you might wonder? Here are some compelling reasons:
Easy Sharing: Share stunning Instagram posts on other social media platforms, emails, or blogs effortlessly.
Offline Access: Save Instagram posts as images for offline access, ensuring you can revisit your favorite content even without an internet connection.
Inspiration Collection: Create a collection of inspirational quotes, beautiful artwork, or travel destinations that resonate with you.
How It Works
Using Insta Cyborg is a breeze, and you don't need to be tech-savvy to get started. Here's how it works:
Copy Instagram Post URL: egin by copying the URL of the Instagram post you want to convert. Simply open Instagram in your web browser, navigate to the post, and copy the URL from the address bar.
Paste and Convert: Paste the copied URL into Insta Cyborg 's input field. Our app will immediately process the URL and generate a high-quality image of the Instagram post.
Download Your Image: Once the conversion is complete, you'll be provided with a download link. Click the link to save the image to your device.
Convenience at Your Fingertips
Insta Cyborg offers a convenient solution for anyone looking to make the most of Instagram content:
Effortless Conversion: Instantly convert Instagram posts to images without the need for any downloads or installations.
High-Quality Output: Enjoy high-resolution images that capture the essence of the original Instagram posts.
Versatile Usage: Share, save, or organize Instagram content in a way that suits your needs.
User-Friendly and Efficient
Our priority is to provide a user-friendly and efficient Instagram post conversion experience. Whether you're a social media enthusiast, blogger, or someone who simply enjoys collecting visual inspiration, Insta Cyborg has you covered.
Experience the convenience of Insta Cyborg today and elevate your Instagram content sharing and saving game. It's the tool you never knew you needed to make the most of your favorite Instagram posts.
Wall E
Appscyborg Creator
Wall E writes about all things related to appscyborg. As the founder and creator, Wall E bring unique insight on how to use appscyborg.