Revamped and Redesigned: Discover the New AppsCyborg Experience with Live Search!
6.6.2023 - CATEGORY: NEWS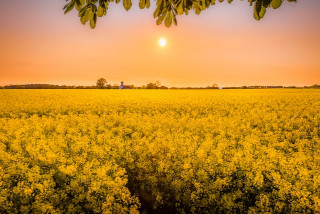 Welcome to the all-new AppsCyborg! We are excited to announce the launch of our redesigned website, packed with exciting updates and a groundbreaking feature: Live Search. In this blog post, we'll take you through the journey of our redesign and introduce you to the powerful Live Search feature that enables instant searching of any Cyborg web app. Get ready to dive into a seamless and efficient browsing experience like never before!
The Redesign Process:
Over the past few months, our team has been hard at work to enhance the AppsCyborg platform and make it even more user-friendly and visually appealing. We've listened to your feedback and implemented various improvements to ensure a seamless navigation experience. From a fresh and modern design to optimized performance, every aspect of AppsCyborg has been carefully crafted to provide an intuitive and enjoyable user experience.
Introducing Live Search:
One of the highlights of our redesign is the introduction of Live Search, a game-changing feature that takes browsing convenience to the next level. With Live Search, you now have the power to instantly search any Cyborg web app directly from the AppsCyborg website. Gone are the days of navigating through multiple pages or categories to find the desired app. Simply enter a keyword or app name in the search bar, and watch as Live Search delivers instant results right before your eyes.
How Live Search Works:
Live Search utilizes advanced algorithms to scan our extensive collection of Cyborg web apps and instantly display relevant results. As you type in your search query, the Live Search feature dynamically updates the results in real-time, providing you with instant suggestions and matching app names. Whether you're looking for a specific app or exploring new ones, Live Search makes the process effortless and efficient.
Benefits of Live Search:
The Live Search feature brings numerous benefits to your AppsCyborg experience. Here are just a few:
Time-saving: No more scrolling through pages or categories to find the app you need. Live Search brings instant results, saving you valuable time and effort.


Enhanced discoverability: Discover new and exciting Cyborg web apps by simply typing relevant keywords or browsing the Live Search suggestions.


Streamlined navigation: With Live Search, finding the right app becomes a seamless process, allowing you to focus on what matters most—exploring and utilizing powerful web apps.


Increased efficiency: Whether you're a power user or a first-time visitor, Live Search ensures you can quickly access the apps you need, improving your overall productivity.


The redesigned AppsCyborg and the introduction of Live Search mark an exciting milestone in our journey to provide you with the best online toolkit experience. We invite you to explore the new AppsCyborg website, take advantage of the Live Search feature, and unlock the full potential of our ever-expanding collection of Cyborg web apps. Stay tuned for more updates, innovative features, and valuable content on the AppsCyborg blog.
Wall E
Appscyborg Creator
Wall E writes about all things related to appscyborg. As the founder and creator, Wall E bring unique insight on how to use appscyborg.