MP3 to WAV Cyborg: The Ultimate Solution for Effortless Conversion
26.9.2023 - CATEGORY: MP3 TO WAV CYBORG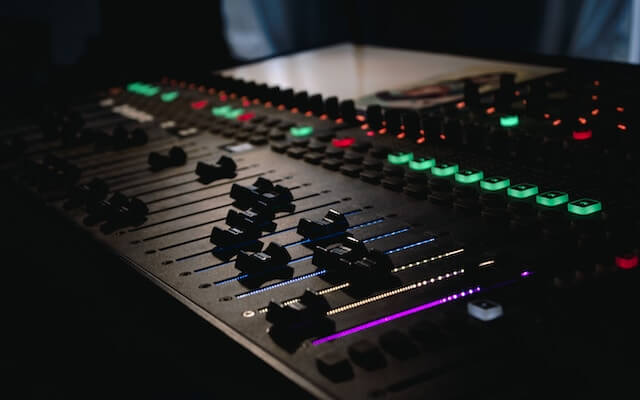 When it comes to audio formats, MP3 and WAV have their unique strengths. MP3 files are known for their compressed size, making them ideal for everyday listening. On the other hand, WAV files offer top-notch audio quality with lossless compression, making them essential for professionals and audiophiles. If you ever find yourself needing to convert MP3 files to the WAV format for audio editing, professional production, or device compatibility, look no further than MP3 to WAV Cyborg.
Effortless Conversion in a Snap:
The process of converting MP3 files to WAV should be straightforward and efficient. With MP3 to WAV Cyborg, it's just that. Our web app streamlines the process, allowing you to effortlessly upload your MP3 file and convert it into a high-quality WAV file with lossless audio compression.
Simple Steps to Conversion:
Using our tool is as easy as 1-2-3:
Visit the MP3 to WAV Cyborg website at MP3 TO WAV CYBORG
Upload your MP3 file.
Let our app work its magic and convert it into a WAV file.
Batch Upload and Large File Support:
Time is valuable, especially when you have numerous audio files to convert. MP3 to WAV Cyborg offers the ability to batch upload up to 50 files at once. This feature saves you precious time, enabling you to process multiple MP3 files and transform them into WAV with a single click. Additionally, our tool accommodates large files, accepting uploads of up to 200MB per file. This ensures that even lengthy, high-quality audio files can be converted with ease.
Uncompromised Quality and Compatibility:
WAV files are renowned for their professional audio quality, making them indispensable for audio editing and professional production. By converting your MP3 files to WAV using MP3 to WAV Cyborg, you gain the flexibility to work with high-quality audio. Moreover, this conversion guarantees compatibility with specific devices that require the WAV format.
User-Friendly and Efficient:
We understand the importance of user-friendliness. Our web app is designed with simplicity in mind, allowing you to convert MP3 to WAV effortlessly, even if you're not an audio expert. The efficient conversion process ensures that you receive your WAV files quickly and hassle-free.
In conclusion, MP3 to WAV Cyborg is the ultimate solution for converting MP3 files to WAV format without any fuss. Whether you're an audiophile, a music producer, or simply need top-notch audio quality for a specific purpose, our web app provides the flexibility and convenience you require. Experience the power of seamless MP3 to WAV conversion online with MP3 to WAV Cyborg.
Wall E
Appscyborg Creator
Wall E writes about all things related to appscyborg. As the founder and creator, Wall E bring unique insight on how to use appscyborg.