MIDI to MP3 Cyborg: Your Ultimate MIDI Conversion Solution
19.9.2023 - CATEGORY: MIDI TO MP3 CYBORG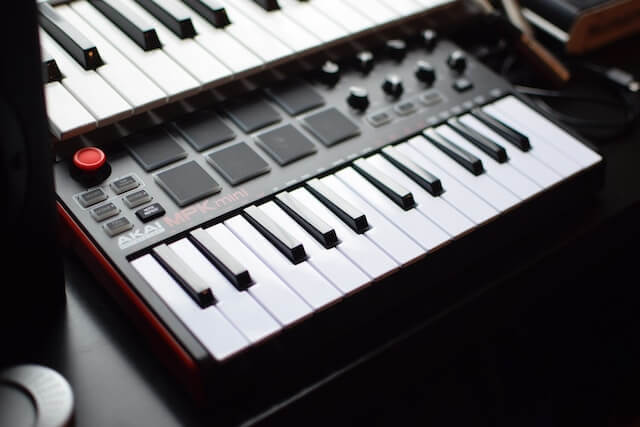 In the realm of music and digital audio, MIDI files hold a special place, known for their versatility and compatibility. However, when it comes to sharing and playback, the widely supported MP3 format often takes center stage. If you've ever needed to convert MIDI files to MP3 with ease, look no further than MIDI to MP3 Cyborg. Our user-friendly web app allows you to effortlessly convert MIDI files to high-quality MP3 audio, simplifying the process and offering the convenience of hassle-free playback and sharing.
Seamless MIDI to MP3 Conversion:
Converting MIDI files to MP3 can be a complex task, but MIDI to MP3 Cyborg streamlines the process. Simply upload your MIDI file, and our app will work its magic, transforming it into an MP3 file with high-quality audio rendering. No technical expertise required – it's a straightforward solution for everyone.
High-Quality Audio Output:
We understand the importance of audio quality, and MIDI to MP3 Cyborg doesn't compromise. Your converted MP3 files will retain the integrity and fidelity of the original MIDI, ensuring that you enjoy a listening experience that meets your expectations.
User-Friendly and Efficient:
Our web app is designed with your convenience in mind. Navigating MIDI to MP3 Cyborg is a breeze. Simply upload your MIDI files, select your desired conversion settings, and let our app do the rest. Whether you're a music enthusiast, a content creator, or a professional musician, our user-friendly interface ensures a hassle-free experience.
Batch Conversion Support:
Efficiency is key, especially when dealing with multiple MIDI files. MIDI to MP3 Cyborg offers batch conversion support, allowing you to upload and convert up to 50 files at once, with a maximum file size of 200 MB each. This feature is a game-changer for musicians and creators who need to convert MIDI files in bulk.
How to Use MIDI to MP3 Cyborg:
Upload Your MIDI Files: Visit the MIDI to MP3 Cyborg website at MIDI to MP3 cyborg and upload your MIDI files from your device.
Convert to MP3: Click the "Convert" button, and MIDI to MP3 Cyborg will swiftly transform your MIDI files into MP3 format.
Download and Enjoy: Once the conversion is complete, download your MP3 files and enjoy the flexibility of this widely supported audio format."
In conclusion, MIDI to MP3 Cyborg is your go-to solution for effortlessly converting MIDI files to MP3 with high-quality audio rendering. Whether you're a musician, a content creator, or simply need to share music in a widely supported format, our web app simplifies the process. Experience the convenience and efficiency of MIDI to MP3 conversion with MIDI to MP3 Cyborg today!
Wall E
Appscyborg Creator
Wall E writes about all things related to appscyborg. As the founder and creator, Wall E bring unique insight on how to use appscyborg.