Explore the World of Piano with Piano Cyborg
29.9.2023 - CATEGORY: PIANO CYBORG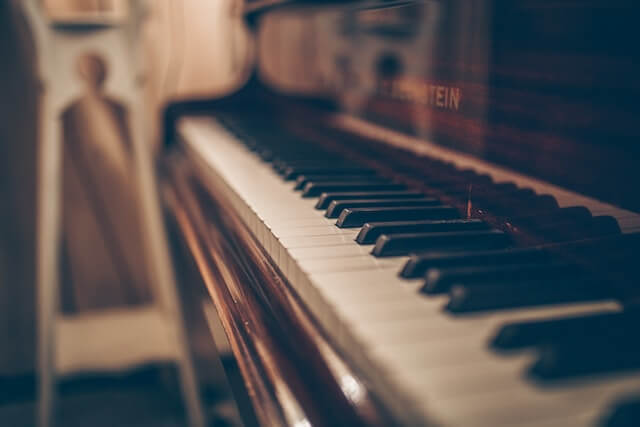 Music has the incredible power to evoke emotions, set moods, and inspire creativity. Among the vast spectrum of musical instruments, the piano holds a special place, known for its versatility and timeless appeal. If you're passionate about piano music or looking to create your piano compositions, Piano Cyborg is here to elevate your experience.
The Magic of Piano Extraction
Piano Cyborg is a web app designed to make your musical journey more exciting and accessible. Its primary function? Effortlessly extract the piano part from any song or audio file. Here's how it works:
Upload Your Audio: Visit the Piano Cyborg website and upload your audio file. It could be a favorite song, a piece of music you're studying, or even your own compositions.
Advanced Piano Extraction: Once your audio file is uploaded, Piano Cyborg's advanced algorithm gets to work. It carefully identifies and isolates the piano tracks, leaving you with a pristine piano-only version.
Clean and Accurate: Piano Cyborg's precision ensures that you receive a clean and accurate representation of the piano part, free from other instruments or distractions.
Unlock Creativity: With your isolated piano tracks in hand, you can delve into studying piano melodies, creating stunning remixes, or composing entirely new pieces, all with the elegance of the piano at the forefront.
Versatility and Ease of Use
Piano Cyborg isn't just for professional musicians; it's a tool for anyone passionate about music. Here are some of its standout features:
User-Friendly Interface: Music Study: Dive deep into your favorite piano pieces to learn, practice, and master them at your own pace or Remixing: Use extracted piano tracks to create unique remixes, blending genres and styles or Composition: Build your compositions by incorporating the beauty of the piano into your music.
Audio Quality Preservation: Piano Cyborg takes care to maintain the audio quality of your piano tracks, ensuring that your musical experience is nothing short of exceptional.
Start Your Piano Journey Today
Piano Cyborg is your gateway to exploring the timeless beauty of the piano. Whether you're a budding pianist, a music enthusiast, or a creative mind seeking new possibilities, this web app empowers you to engage with music on a whole new level.
Don't miss out on the chance to unlock the magic of piano extraction. Visit Piano Cyborg today and let the piano melodies enchant you.
Wall E
Appscyborg Creator
Wall E writes about all things related to appscyborg. As the founder and creator, Wall E bring unique insight on how to use appscyborg.